6 Reasons To Purchase Your Home And Stop Renting This Year
I know you have been contemplating for years on purchasing a home and you still do not understand why you are still renting, because it does not make sense. You may be able to come up with a few reasons why renting is not working for you, so it is most important to take the steps towards home ownership instead. Before you renew your lease again consider, why you are helping your landlord or property pay their mortgage...Why is right now a good time to purchase you home:
1. The home selling prices have dropped to their normal rates, I must admit during the summer and winter months people do a lot of relocating and home sellers are able to list at higher asking price for their homes. However, during the fall and winter months there is less competition and you can buy a better quality home for a lower price.
2. Interest rates are at an all time low, even with the recent Presidential Election the interests are as low as they have been in years, so take advantage of this benefit while it lasts
3. Purchasing a home comes with a fixed mortgage payment which is considerably less than a rent payment. Each year you can count on a rent increase however, your mortgage payment will be a fixed price until you make your final payment.
4. Tax benefits, you will have pride in owning your own home but you can also use it as a tax write off to lower your federal income tax payments
5. If you decide to relocate you can sell you home at a higher profit or rent it out as rental income, then you can have your tenant pay your mortgage for you.
6. So call Angela Woodruff at Exp Realty in Fountain Inn, SC at 864-682-0311 to find out what the first step is to purchase your dream home and eliminate the rental process.
Web address: angelawoodruff.gsp.exprealty.com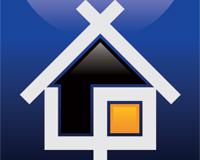 Author:
Angela Woodruff
Phone:
864-682-0311
Dated:
November 10th 2016
Views:
367
About Angela: ...