Are You Approved For Financing Yet
The pre-approval process is the first and most important step in the home buying process because it is an evaluation that determines if you qualify for a home loan. Keep in mind most home sellers want to show their homes to prospects who are pre-approved for financing because it shows they are not just looking and are able to purchase the home. Secondly, the lender will determine your approval amount based on your employment, your credit history and debt to income ratio. Plus, if you have credit problems preventing you from getting approval the lender will give you a heads up and recommendations to improve your credit scores. After the pre-approval the lender checks your financial history, verifies your employment, have you complete a mortgage application and they will get you locked into the best interest rate according to your results. Here are other required items:
Proof of Income
These documents will include, but may not be limited to:
Assets
You will need to present bank statements and investment account statements to prove that you have funds for the down payment and closing costs on the residence, as well as cash reserves. If you receive money from a friend or relative to assist with the down payment, you will need gift letters.
Good Credit
Most lenders today reserve the lowest interest rates for customers with a credit score of 740 or above. Below that, borrowers may have to pay a little more in interest or pay additional discount points to lower the rate. Most lenders require a credit score of 620 or above in order to approve an FHA loan, especially to qualify for a 3.5% down payment; borrowers with a credit score below 580 are required to make a larger down payment of 10% Lenders will often work with borrowers with a low or moderately low credit score and suggest ways they can improve.
Employment Verification
Your lender will not only want to see your pay stubs, but is also likely to call your employer to verify that you are still employed and to check on your salary. If you have recently changed jobs, a lender may want to contact your previous employer. Lenders today want to make sure they are loaning only to borrowers with a stable work history. Self-employedborrowers will need to provide significant additional paperwork concerning their business and income. These are a the steps to getting approved for mortgage financing.
Just call Angela Woodruff with Exp Realty at 864-682-0311 or visit my website at angelawoodruff.gsp.exprealty.com to find your dream home.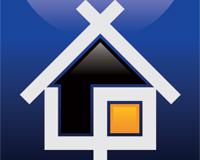 Author:
Angela Woodruff
Phone:
864-682-0311
Dated:
December 6th 2016
Views:
128
About Angela: ...