CSA In Greenville Mini Miracles Farm
Are you familiar with CSA? It is a growing movement in the US; the letters stand for Community Supported Agriculture. Food is mostly local, and usually organic or grown by OMRI standards. (Organic Materials Review Institute). An individual or family can buy a share of fruits and vegetable, paying for the season, and can pick up their weekly share at the farm or, in some instances, can have it delivered.
Mini Miracles Farm, in Taylors, SC offers a CSA and also has a store where anyone can shop on certain days of the week. They also have a few events, such as a Farm Day which was held on July 18 this year and a pumpkin patch in the fall.
From their website, here is the history and the mission of Mini Miracles Farm as well as the origin of the name:
"The Brookshire family has been farming in the SC area for over 100 years. Believing in hard work and self-sufficiency, the family raised almost all of the food for themselves and their animals. The patriarchs of the family were also horse and mule trainers. Their natural and gentle training tactics caused them to have some of the finest stock available for those in the area who needed a horse or mule to pull a carriage, wagon, or plow.
In 2005, while recovering from a stroke and simultaneous heart attack, Hellen Brookshire was contemplating the future use of the family's property. She expressed to her son and daughter-in-law (both teachers) that she wanted the farm to become a place where children could learn about animals and farming. In the research to assist both Hellen and a grandson with autism, the family discovered the practice of using miniature donkeys as therapeutic animals. Hellen's family also began to learn about the tremendous disconnect that the current generation has from their food.
Over the years, many uses for the farm have grown to include educational tours for groups and school children as well as sustainable produce, eggs and a CSA / Buyer's Group for the public. The Buyer's group incorporates local farmers working together to provide fresh, local, sustainable produce, free range eggs, grass fed beef, and other local products
to the "share" holders.
The farm is home to several animals that have been rescued from abuse or neglect or donated by well meaning individuals who could no longer keep up the animals. These additions to our "island of misfit toys" are lovingly cared for by the volunteers and children who participate in our different programs. We focus on including children with special needs as well as those who have an interest in learning about and working with animals. We find that in ministering together, each group - animals, children and those with special needs - benefit from each other.
Mini Miracles Farm was named with the understanding that God's grace and the miracle of life is all around us and sustains us in the life cycle of the plants and animals He has so graciously provided into our keeping. "
I visited the farm, whcih is only about 30 minutes from the center of Greenville, this past Saturday and picked up some locally grown, organic tomatoes, peppers, pluots, aand snow peas. They also offer eggs from pasture-raised chickens. Next year I may consider purchasing a share so that I will have a consistent supply of fresh, local, and sustainably grown veggies. If you are in the Taylors area, I recommend you stop by duting the hours they are open to the public. For more info visit their website: http://www.minimiraclesfarmsc.com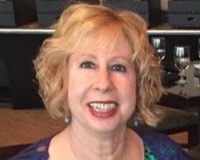 Author:
Beth M Gaffer
Phone:
919-271-1833
Dated:
July 26th 2015
Views:
638
About Beth M: ...