Calling All FSBOs Or For Sale By Owners To Sell Their Homes
FSBO's (For Sale By Owners) and home sellers I do understand you have valid reasons to sell your homes on your own but don't discount the benefits of having a licensed REALTOR promote and sell your home much quicker. The top reason a home seller will say they want to sell their homes on their own is they don't want to pay a REALTOR a commission, well everyone should get paid for the work they do. However, acquiring the right REALTOR provides more quality than just a commission. Here are the best reasons to hire Angela Woodruff as your REALTOR.
1. Your REALTOR will comes with experience in listing your home at the right price to get the most value out of your home therefore putting more money in your pockets.
2. A REALTOR is willing to negotiate on your behalf preventing unapproved prospects and curious lookers from wasting your time and asking to see your home at inconvenient times.
3. A REALTOR is able to market your home 24 hours a day and promote your home through channels unavailable to the average home seller.
4. A REALTOR will come up with a strategy to list your home at the most competitive price assuring you the home is not overpriced or priced too low for the community your reside in
5. Most sellers do not know home sales are based on the current market conditions, so an experienced REALTOR will evaluate the market and list your home according to those conditions.
6. All of your personal information will be kept confidential with a REALTOR and full disclosure on the home is necessary to promote to the new buyers
7. The average home sold comes with 8-10 pages in the sales contract with other legal information that will be delegated to the REALTOR, therefore freeing up your time and energy to other important matters.
So call Angela Woodruff at Exp Realty in Fountain Inn, SC to get your home $OLD.
Call or text 864-682-0311 or visit my website at angelawoodruff.gsp.exprealty.com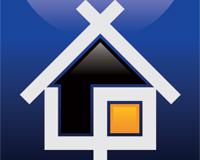 Author:
Angela Woodruff
Phone:
864-682-0311
Dated:
September 28th 2016
Views:
419
About Angela: ...