Challenging Renters To Become Homeowners In 2017
Most people who rent would like to own their home but don't think they will qualify. Well, owning a home is a very simple process and many first time home buyers may qualify for no down payment and closing costs assistance.
1. The main reason some people fail to qualify to purchase their home is because of their credit scores. If you know you need work in this area it is best to contact your creditors and find out what you owe to settle your debts and your credit score will increase tremendously.
2. Many people rent because their parents rented or they just don't understand the value of home ownership and the pride of having something to call your own.
3. Renting lasts forever, the rent is guaranteed to increase each year and you are paying someone else's mortgage monthly, so why not pay your own mortgage.
4. Buying a home is a financial investment. If you take care of your home it will build equity and increase in value, then you can sell it for more than the original purchase price.
5. I challenge you to take a step towards home owners and call Angela at Exp Realty to start the process to become a home owner. All you need is a stable income, 2 years income taxes filed and a satisfactory credit score.
Call Angela at 864-682-0311 or visit my website at angelawoodruff.gsp.exprealty.com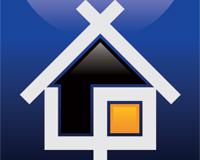 Author:
Angela Woodruff
Phone:
864-682-0311
Dated:
January 6th 2017
Views:
534
About Angela: ...