Congratulations You Are Pre Approved For Financing Now What
Getting approved for financing is the first step to purchasing a new or existing home. The pre-approval is a conditional approval contingent up verifying the important information provided to the mortgage lender and this process will make or break your home purchase contract. Experienced REALTORS will make sure this step is taken care of before taking a prospect or client out the show homes. A pre-approval letter assures the agent that you can afford the home because the approval requirements indicates you have a satisfactory credit history, you have stable employment you can provide at least 2 years federal and state income tax history, paycheck stubs, and bank statement verification. Once the pre-approval letter is provided to the real estate agent it tells me what amount the lender is allowing you to purchase a home, and it gives the OK to write a contract. Once the contract is written the client must do all he can maintain the pre-approval and possibly increase the credit scores, because if the scores drop there is a chance that the financing will be cancelled.
So follow these steps to make sure you remain qualified to purchase the home throughout the underwriting and closing process.
1. Never change employers during the contract because it could impact verifying your employment history.
2. Stop all purchases on your credit cards, do not even purchase a pack of gum on credit, all transactions should be make in cash.
3. Never co-sign for anyone to do anything, because any time your social security number is pulled it is an inquiry on your credit score and it causes a drop in points.
4. Remember a pre-approval is not the actual approval until the lender verifies all the financial documentation you provided.
5. So remember when you call an agent to schedule a showing make sure you have your pre-approval letter in hand from a lender or keep in mind we can recommend lenders in your area for pre-approval.
6. Home sellers need to get pre-approved as well to purchase a new home, whether you are downgrading or upgrading your home.
Call Angela with Exp Realty to sell or purchase your home and ask about your free gift at closing.
864-682-0311
angelawoodruff.gsp.exprealty.com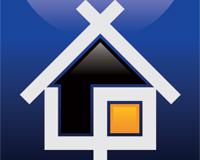 Author:
Angela Woodruff
Phone:
864-682-0311
Dated:
September 22nd 2016
Views:
456
About Angela: ...