For Sale By Owner Or REALTOR Which Is Better For The Home Seller
There are many homeowners who are wondering why should I use a REALTOR when they could sell their homes themselves. Well there are many benefits of using Angela Woodruff as your REALTOR. I can guarantee to get your home sold much quicker because I'm knowledgeable of the home market values in your area. The other reasons are as follows:
1. I'm an expert and educated in preparing deals and negotiations to get the most $$$$$ for your home.
2. You do not have to worry if you are getting qualified buyers because I will not waste time showing the home to unapproved prospects.
3. I have a wide range of marketing power, ensuring that your home is advertised thoroughly 24 hours per day.
4. I offer the best advice and recommendations in making your home marketable, and suggestions to make it move in ready for the new buyers.
5. Leave it to me to navigate through the listings, contracts, inspections and closings; freeing you up to take care of other pressing matters.
6. I'm always available with any questions or concerns regarding the sale process, a lot of agents are unavailable or inattentive but I'm ready, wiling to support and encourage you every step of the way.
7. I'm professional, precise and uphold all the ethical values of representing you with pride.
8. I'm always available after the sale and I consider all my clients a lifelong friend. Plus, I love referrals so call Angela Woodruff at Exp Realty in Fountain Inn, SC to get your home SOLD.
864-682-0311
angelawoodruff.gsp.exprealty.com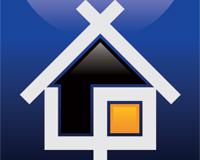 Author:
Angela Woodruff
Phone:
864-682-0311
Dated:
September 19th 2016
Views:
461
About Angela: ...