Have You Heard Of TRID And Do You Know How It May Impact You

If you are getting ready to buy or sell a home you are going to become intimately familiar with this term. In an effort to make the mortgage process easier for the homebuyer the Consumer Financial Protection Bureau (CFPB) developed new disclosure rules that went into effect October 3, 2015. TRID stands for Truth-In-Lending Act (TILA) RESPA Integrated Disclosures. What does that mean? The bottom line is these changes are going to impact the disclosure forms and timelines for the closing process.
Summary of Changes:

Four disclosures (Truth-In-Lending Disclosure, Good Faith, Estimate, HUD-1, and RESPA) have been combined into two: The Loan Estimate, at the beginning of the mortgage process, and the Closing Disclosure, three days before closing. These forms have been combined in order to make understanding the terms, fees and closing costs much easier.

Loan Estimate: This document is provided three days before the start of any mortgage process. The purpose of this document is give the home buyer an opportunity to shop around comparing loans and find the best deal. The CFPB suggests requesting the loan estimate from at least three lenders to compare offers.

Closing Disclosure: Typically, the HUD-1 Settlement Statement is provided 24 hours prior to closing which is the form used now, if requested. However, going forward the CFPB has mandated the use of the Closing Disclosure be delivered three-days before closing without a request. The three days will give the home buyer an opportunity to review costs prior to signing any documents and accepting the mortgage terms.
Impact:
These new changes could impact your closing date because of the new mandatory three-day waiting period on the closing disclosure. The closing process could now take as long as 45 to 60 days instead of 30 days as in the past. The good news is buyers now have additional time to review their documents, but for sellers this time could prove to be a pain for closing delays.
We know mortgage practices need to be changed. The industry has gone from one extreme to the other, some years ago being able to close on a loan with little to no documentation and more recently giving everything you own except a blood sample. There has to be a happy medium, and hopefully we are moving in the right direction with these changes. Change is always painful in the beginning, but the end goal is that home buyers understand what they are getting themselves into and getting the best deal!
**I'm not a licensed lender but if you would like to talk with a lender about this program please contact me and I will put you in touch with several that can help you. **

I look forward to being of service!
Gene Donohue - Lead Agent
UpstateHomeSeller.com
gene@greenvillehomebuyer.com
864-506-2151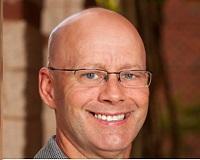 Author:
Gene Donohue
Phone:
864-506-2151
Dated:
October 12th 2015
Views:
2,177
About Gene: ...