How To Make Sure Your Home Is SOLD In 30 Days Or Less
Let's face it, the spring and summer months are the prime times to list your home for sale on the housing market. The reason for this is homeowners are relocating for new jobs and they want to get their children situated in the new school districts before school starts. Plus, the new homeowners want to get adjusted to the new neighborhoods and get to know the people in the communities. Here are my top suggestions to get your home sold in 30 days or less. These are not in a particular order but the are necessary to prevent your home from sitting on the market for months with inactivity.
Step 1. Make sure your home has a beautiful curb appeal. Pictures are worth a thousand words and if someone sees a messy yard or dirty driveway most likely they will not want to go into your home. Invest in pressure washing siding, keep the lawns cut, invest in and maintain flowers or shrubbery and make sure nothing is on the sidewalk, walkways or porches.
Step 2. De-clutter your home. Make the home easy to walk through by making sure all the rooms are clean, make up beds daily, I mean a spotless home will get your home sold the quickest, and if necessary invest in a cleaning service.
Step 3. Make necessary repairs immediately. As soon as you know you are planning to list your home make repairs you have been putting off for years because most home buyers are looking for a home that is move in ready, not an investment property.
Step 4. Store away personal photographs and valuables. Agents need to have home buyer's undivided attention but if you have personal photos on the walls they will spend more time trying to figure out reasons behind the photos and they will not want to purchase your home, rather than trying to find a way to make it their home.
Step 5. Make the kitchen and the bathrooms the focal points. People are intrigued by beautiful bathrooms and spacious kitchens with updated appliances, so invest in maintaining these locations of the home.
Step 6. Make the homes available for showing. Many people miss out out getting their homes sold because they feel inconvenienced when an agent want to show their homes. You must be flexible and be ready to leave when a client is stopping by to see your home and allow them at least an hour before you return back home.
Step 7. Pets, Pets, Pets. If you have pets in your home please make sure there are no signs or indications of this when you get ready to sell your home. A lot of families have allergies and need to live in a pet-free home, please make sure all evidence of your pets are stored away in the garage. Make their area spotless, change air filters regularly, and invest in inexpensive air fresheners. Home buyers want the home to look and smell fresh and clean.
Step 8. If you still live in the home, this is your opportunity to put your best foot forward. Make sure your home and all the rooms look as if it has been staged by a professional home decorator, by keep all rooms cleaned and spotless during showing hours of 8 am to 7:00 pm.
Step 9. Put away toys, keep the children's rooms neat and clean. Make sure the closets are neatly organized, and the laundry rooms are neat and cleaned.
Step 10. My last home sold within 1 week of being on the market because the homeowner followed these simple tips, so call me so I can help you get your home sold quickly too.
Angela, Angela with Exp Realty
864-682-0311
http://angelawoodruff.gsp.exprealty.com/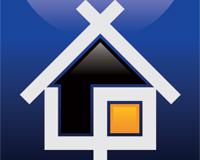 Author:
Angela Woodruff
Phone:
864-682-0311
Dated:
June 17th 2016
Views:
213
About Angela: ...