Its That Time Of Year Again And Its Called Moving Time
It has been a while since I have blogged because I have been so busy with my new clients because they actually KNOW WHAT TIME IT IS because its moving time. People are getting really excited about relocating for their new jobs or to experience a different part of the country and they have so many questions about the variety of homes on the market. Movers know this is a good time to move because they will be settled by the time fall and winter rolls around, plus we have so many houses to choose from in our inventory and you are bound to find your dream home. Many of you have asked me questions throughout the Winter and Spring about building your credit and how to get started on the home buying process; well now is the time good time for you to call me back and we could have someone assess your information to have a lender get you approved for financing. It is a very short process to get you on the way to ownership. You may even qualify with no money down with approved credit and a stable employment history.
Many people I have talked to have been hindered from getting a home because of their existing student loans but the National Association of Realtors have assured us Realtors the government is working to resolve those issues to make home ownership less challenging for current and recent students. Please call me to schedule a showing and I welcome first time home buyers, veterans and people who want to sell their homes and upgrade or scale down. Have a great summer.
Angela with Exp Realty
864-682-0311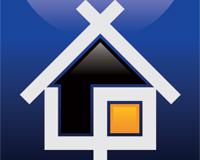 Author:
Angela Woodruff
Phone:
864-682-0311
Dated:
May 27th 2016
Views:
252
About Angela: ...