Jun 26 2015 13793 1
Credit Requirements for FHA Loans
Good Credit History Makes it Easier to Qualify
FHA loans provide great assistance to many first time home buyers by offering mortgage loans with lower down payments. While this is a benefit for many people, recent changes in policy may have put the loans just out of reach for some would-be homeowners with questionable credit history.
Credit History and Score Requirements
For those interested in applying for an FHA loan, applicants are now required to have a minimum FICO score of 580 to qualify for the low down payment advantage, which is currently at around 3.5 percent.
If your credit score is below 580, however, you aren't necessarily excluded from FHA loan eligibility. Applicants with lower credit scores will have to put down a 10 percent down payment if they want to qualify for a loan.
So if you're planning to buy a house, and your credit score doesn't meet the minimum, you should weigh the advantages and disadvantages of putting down a larger down payment or using those funds to try and improve your credit score first.
Reference:
FHA.com (2015) http://www.fha.com/fha_credit_requirements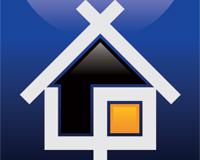 Author:
Angela Woodruff
Phone:
864-682-0311
Dated:
June 26th 2015
Views:
308
About Angela: ...