Poinsett Bridge Heritage Preserve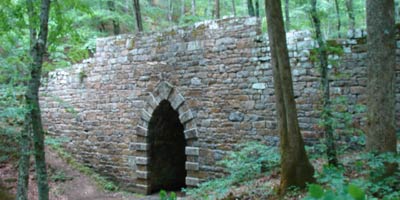 While driving home yesterday from Asheville, NC (a great place to visit and less than 1.5 hours from the center of Greenville), I passed a sign for this preserve near Travelers Rest. With so many places in Greenville bearing the name "Poinsett", it piqued my curiosity. I have not yet visited this preserve, which is only 35 minutes from my Greenville home, but I did some research and found some interesting information.
The park itself contains 120 acres, including this 183 year-old stone bridge named for Joel Poinsett. Joel Roberts Poinsett, who lived from 1779-1851, and was born in Charleston, was a member of the South Carolina legislature and the US House of Representatives. He was also US ambassador to Mexico, among many other accomplishments. Ponsett Bridge was part of the state road from Charleston thorugh Columbia to North Carolina designed by Poinsett. Many places in the Greenville area are named for him, including Poinsett Highway, Poinsett State Park, and the Poinsett Club. Even more interesting, the poinsettia plant, native to Mexico and popular at Christmastime, was named for Joel Poinsett.
A nature trail and picnic areas are planned for the site. I hope to visit soon. It is just one of amy interesting places to visit in the Greenville, SC area!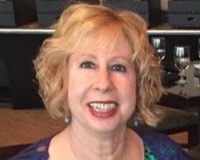 Author:
Beth M Gaffer
Phone:
919-271-1833
Dated:
August 3rd 2015
Views:
3,160
About Beth M: ...