Rising Interest Rates Will Erode Your Buying Power
We have been very fortunate over the last few months to see a dip in mortgage interest rates, and that has brought an unexpected rise in the amount of activity here in the greater Greenville
SC market. But will it last? Most definitely not!
The Feds have been continually reminding us that their Quantitative easing is over and that rates will climb. When they do begin to climb what kind of an affect will that have on purchasing power. Unfortunately, it will lower your buying power. Let's take a look how.
According to Freddie Mac, in December 2014 the average interest rate on a 30 year loan was at 3.86 percent. On a $200,000 house the principle and interest payment would be $751.01 with a 20% down payment. Today the interest rate is averaging 3.59 percent and the payment would drop down to $726.53 saving you $25 a month.
So if the rate goes down about .25% you save $25, not bad. But what happens to your payment when the rates go up, and every economic report predicts they will and with the average prediction of 4.9%. At 4.9 percent that payment jumps to $849.16, an increase of $123 a month. Ouch!
Here's another way to look at it. Let's say that payment of $726 a month is the maximum payment you can afford and you wait towards the end of the year to purchase your new home. I hope you're sitting downright now because that $200,000 house is now out of your price range and the most expansive home you can afford is now at $171,000. Double ouch!

But wait, there's more!
Economists are also predicting a 4% increase in home prices this year so that $171,000 home today will also be out of your price range and now the most expensive home you can buy is $164,000. Triple ouch!
So if you've been on the fence for a while about buying a new home, it's time to get off as the longer you wait the longer it's going to hurt!
Please give us a call at 864-506-2151 and we can figure out a strategy together to get you into that home today!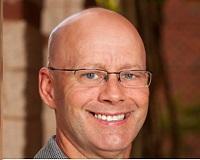 Author:
Gene Donohue
Phone:
864-506-2151
Dated:
February 12th 2015
Views:
338
About Gene: ...