Should Existing Homeowners Renovate Or Consider A New Home Purchase
Each Spring existing homeowners take on new do-it-yourself projects in an effort to upgrade their homes. Ask yourself if it more economical to purchase a newer home with these upgraded features or is it best to buy the materials and complete the work yourself or pay for a contractor.
Worthwhile Upgrades:
1. The best option is to consider what upgrades you have in mind. If you are interested in installing a swimming pool, it may be cheaper to upgrade to a home with a pool built in rather than installing one yourself.

2. If your family has grown over the years and you realize you need an extra bathroom you can possibly add on another bathroom but if you need an additional bedroom as well, it may be cheaper to purchase a larger home rather than adding a bathroom and bedroom to your existing home.
3. The right type of landscaping can add value to an existing home. Therefore investing in improving the sidewalks, the lawn, and beautifying the home with flowers, patio furnishings, porches and patios may be a worthwhile investment in increasing the value of your home.
4. Let's face it everyone would love high-end appliances, modern flooring, granite counter-tops and carpeting in their existing homes. However, remodeling an older, outdated home may not be a worthwhile investment with more expensive features, it may be best to buy the newer home that fits your current needs.
5. There are some worthwhile investments for older homes such as investing in central heating and air, new plumbing systems, restoring and refinishing wood floors, adding energy efficient windows and insulation.
Overall, home ownership is a great feeling but by assessing your investment dollars to upgrade may save you money overall by buying a home that is the right fit for your family. Or visa vera, it may be time to downgrade your home if the home is too large because the children have grown up and moved out.
Call Angela at Exp Realty to help you decide if it is more economical to upgrade to a larger or smaller home 864-682-0311, or visit my website at angelawoodruff.gsp.exprealty.com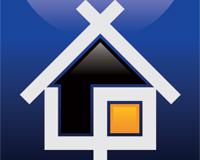 Author:
Angela Woodruff
Phone:
864-682-0311
Dated:
January 9th 2017
Views:
454
About Angela: ...