Slow Food Upstate
Those of you that are new to the Greenville area (also known as the Upstate of SC) or considering a move may not be aware that Greenville is consideried a "foodie" destination. As someone who is doing my best to eat healthier, I became interested in the "Slow Food" movement. From the Slow Food USA website:
"Slow Food USA envisions a future food system that is based on the principles of high quality and taste, environmental sustainability, and social justice-in essence, a food system that is good, clean and fair. We seek to catalyze a broad cultural shift away from the destructive effects of an industrial food system and fast life; toward the regenerative cultural, social and economic benefits of a sustainable food system, regional food traditions, the pleasures of the table and a slower and more harmonious rhythm of life."
Part of the movement is the emphasis on locally-sourced food. In Greenville, the emphasis is on the 10 counties of the Upstate of SC, honoring local food traditions and local producers. On the third Thursday of the month, starting on May 21, an Earth Market will be held, this year at a new location, the Rope Mountain Science Center. This is an opportunity to purchase food directly from the producers, at a fair price. In addition, the food will be free of pesticides and harmful additives.
I will be visiting this market as soon as it opens, and will report back to you-stay tuned!
In the meantime, if you would like information on any of the events in the Greeenville area please feel free to give me a call at (919)271-1833 or email me at [email protected]
Beth Gaffer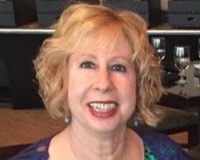 Author:
Beth M Gaffer
Phone:
919-271-1833
Dated:
February 17th 2015
Views:
584
About Beth M: ...