Steps To Purchasing Your Dream Home
1. The first step in purchasing your dream home is to make sure your CREDIT is right. This prevents wasting your time as well as the Realtor's time. Any experienced Realtor will immediately ask you if you are approved for financing because they will want to know what budget to search for to purchase your home. If there is not an approval letter the Realtor will recommend a lender or you can go to your bank or credit union. The reason for this it does not make sense to show you a $300,000 home when lender may only approve you for only $100,000.
2. Next the Realtor will help you find a home, then you will have to place an earnest deposit on the home to let they seller know you are serious about the purchase. No seller will take their home off the market unless you are seriously ready to purchase it. The earnest deposit can be as much as 3% of the purchase price, more or less depending on the seller. Your Realtor will advise you on the appropriate earnest deposit.
3. A home inspection should be scheduled within 10 days of signing the contract with the agent. This gives you time to find a reputable inspector to find out if anything major is wrong with the home before purchasing (home inspections are they buyer's expense) and an agent will write in the contract, the close of the contract is contingent upon passing the inspection. The seller makes the necessary repairs at their expense, unless it is stated AS IS in the listing agreement.
4. Next your approved lender will schedule an appraisal to determine if the home's value is worth the seller's asking price. If the appraisal report says it is not worth the contracted price, there may be a renegotiation to come up with a new selling price.
5. The final walk thru happens after the inspection repairs are completed. This is to make sure the home looks exactly the way you are expecting before going to closing and you need to verify the sellers made all the agreed upon repairs. Most Realtors will also write in the contract a 1-year home warranty to protect against any major repairs the first year at the seller's expense.
6. Finally, you have bought yourself a home and enjoy your new future.
Contact Angela at eXp Realty about making your dream home purchase and protecting your investment. 864-682-0311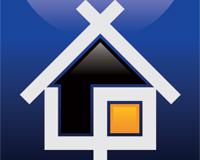 Author:
Angela Woodruff
Phone:
864-682-0311
Dated:
March 3rd 2016
Views:
249
About Angela: ...