Ten Home Designs To Ditch In 2015
According to Ilyce Glink, of Moneywatch, there are 10 ideas in home design that no longer work in 2015 and should be discarded. The first is a built-in desk in the kitchen. In the past (and in my former 1990's era house!) it was common to have a desk with buit-in shelves for cookbooks, and a phone jack above. Many people nowadays do not have a landline and do not need space to store cookbooks, accessing recipes on the tablet.
Next is a TV in a child's bedroom. It should be replaced with something such as magnetic wallpaper or a chalkboard that will stimulate the child's imagination. Many children watch TV while falling asleep, which is actually a very bad idea, health-wise.
Number 3, according to home designers, is the 2014 overused bold chevron print. (Should I ditch my scarves?) Soild colored, textured fabrics should be used instead.
In the 1980's and 1990's large whirlpool tubs were all the rage, but were rarely used, and when they were used, consumed a huge amount of water. A smaller soaking tub and/or a large shower with a seat are more practical.
The minimalist look of the last few years has led people to leave their windows uncovered and un-adorned. Designers recommend avoiding heavy window coverings but sill using something sheer or simple to provide privacy and filter light.
Mirrored and metallic bedroom furniture is a fad that has come and gone. Instead, it is recommended to use a mix of wooden and metal furniture. Here in the South, traditional wooden furniture has never gond out of style.
Love this next one- the microwave over the range; for height-challenged cooks it can be hazrdous removing something hot from the mircrowave. Also, if it is placed elsewhere that space can be replaced with a stylish and more efficient for ventilation range hood. The microwave can be either built into the wall or put in a drawer under to countertop.
Tiled countertops were popular in the past and resurfaced in popularity in the past few years., since they are less expensive than granite or quartz. However, cleaning grout is a chore most homeowners would rather avoid, and quartz or granite are better options.
Brass hardware makes a home look dated, and replacing it is an easy way to make your home look updated and refreshed. It should be replaced with brushed or satin nickel hardware. Just make sure, when replacing kitchen cabinet and drawer hardware, the the new knobs or pulls cover the area that the old ones did.
The last design that designers recommend ditching are faux finishes on walls and furniture. Authenticity is in, so that means a solid coat of paint is in order.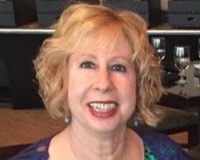 Author:
Beth M Gaffer
Phone:
919-271-1833
Dated:
February 12th 2015
Views:
298
About Beth M: ...